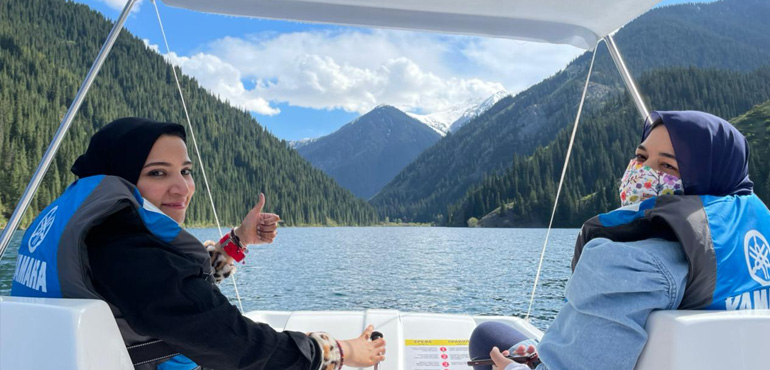 SANIA FALAKNAZ (UAE)
You have an excellent team and they made us Love KAZ, all the best and will sure have a visit again with family and friends.
Guide was super kind and came up with good plans, ideas and alternative options for restaurants and places.
Driver : Thank you for safe driving and making sure we are relaxed in the car with giving us all privacy.
Vishal : Thank you so much for your daily follow up and concerns toward our comfort and providing support to book for us last minute hotel booking/ approving new assignment.