TRAVEL ON YOUR MIND?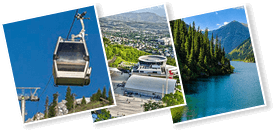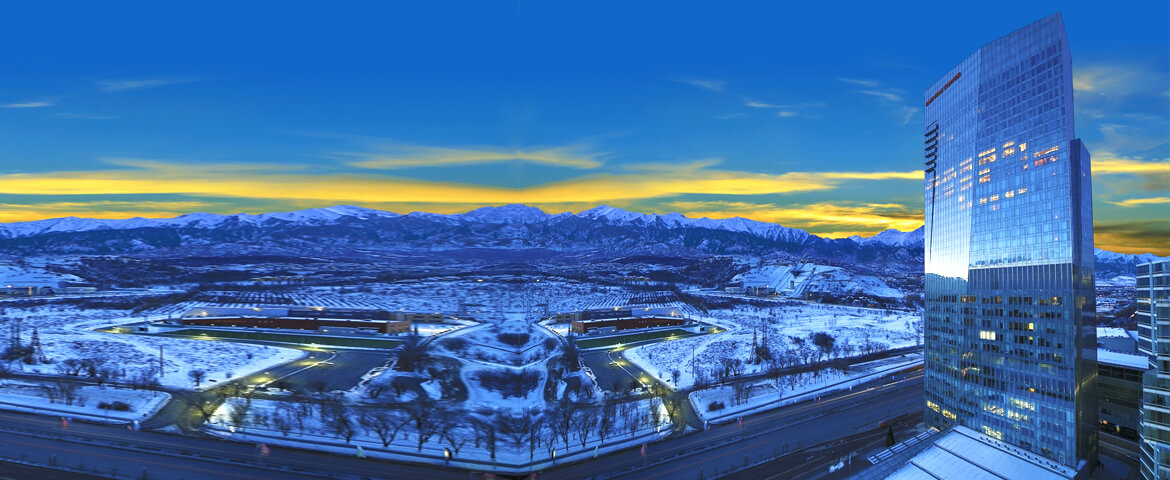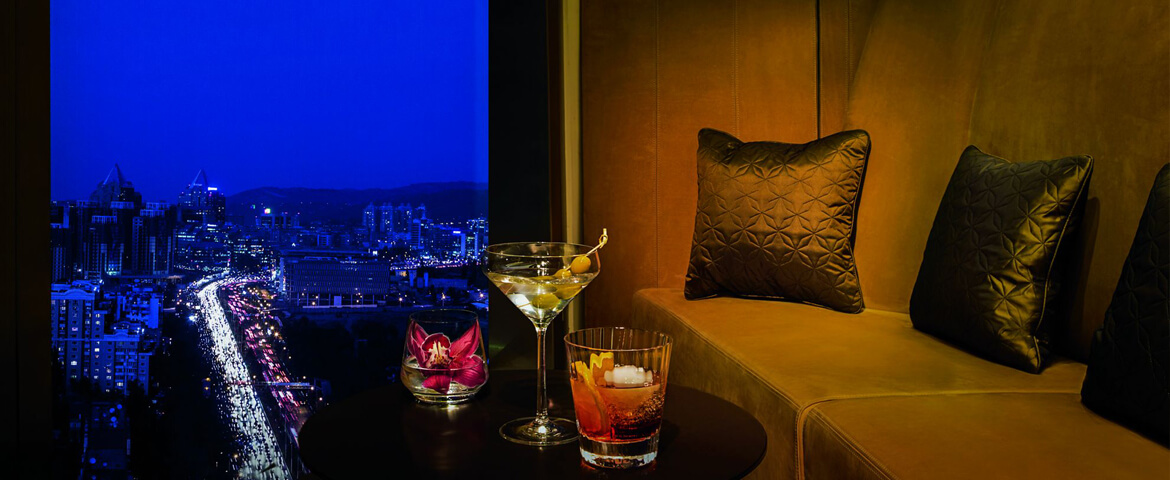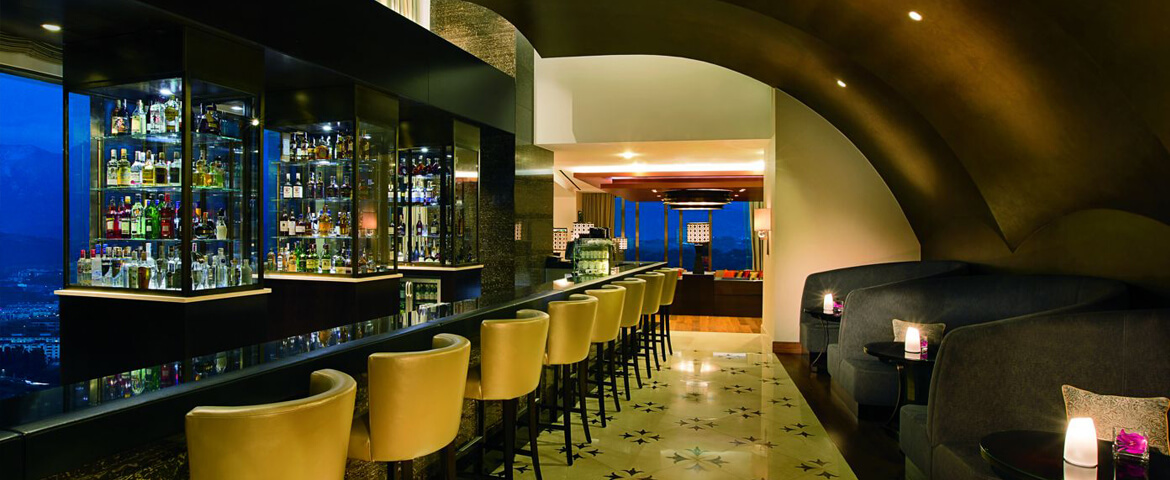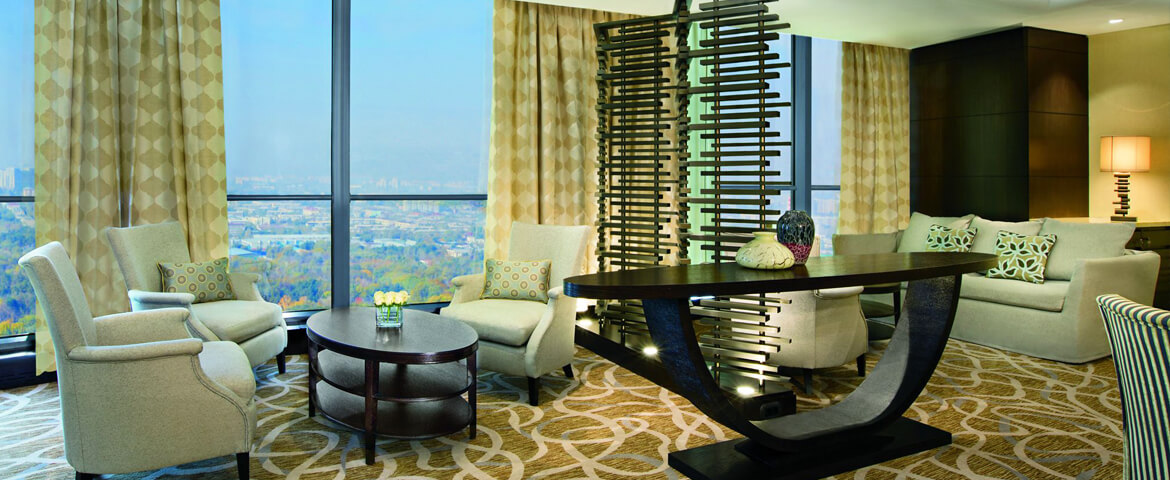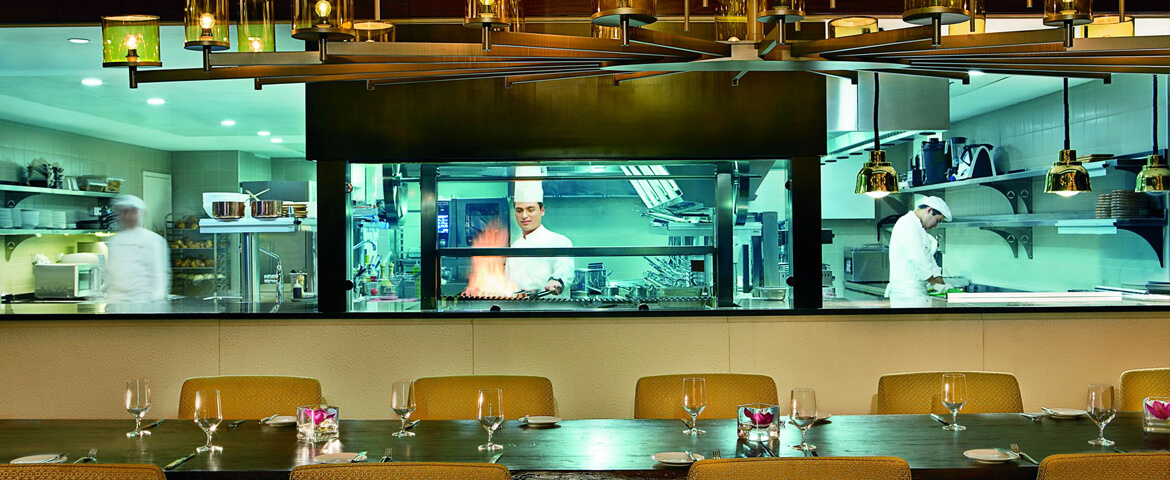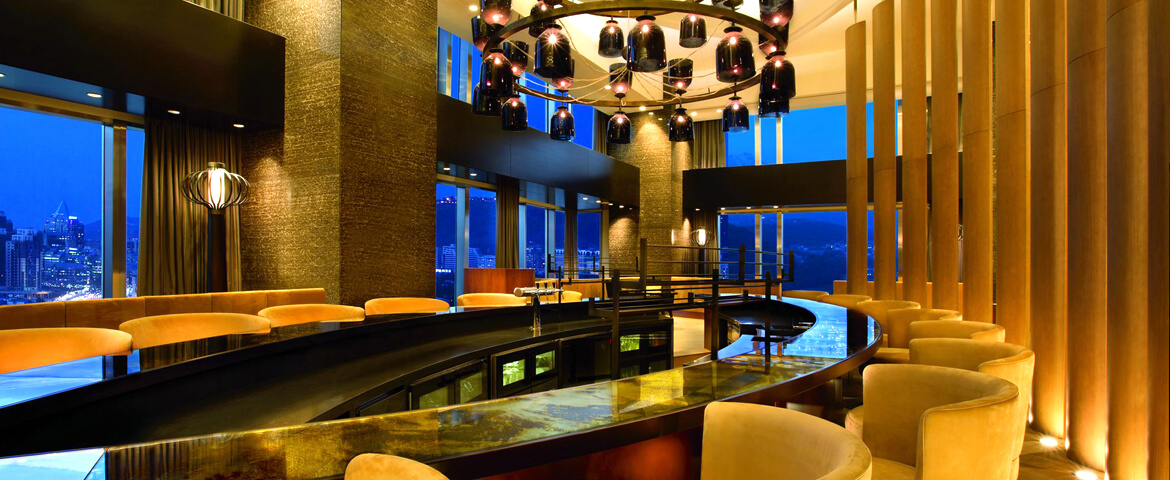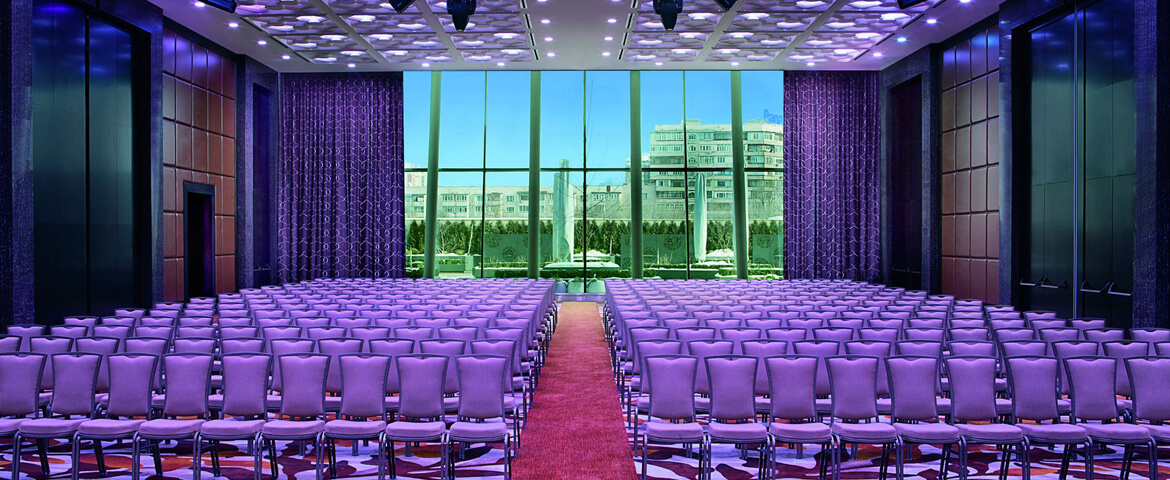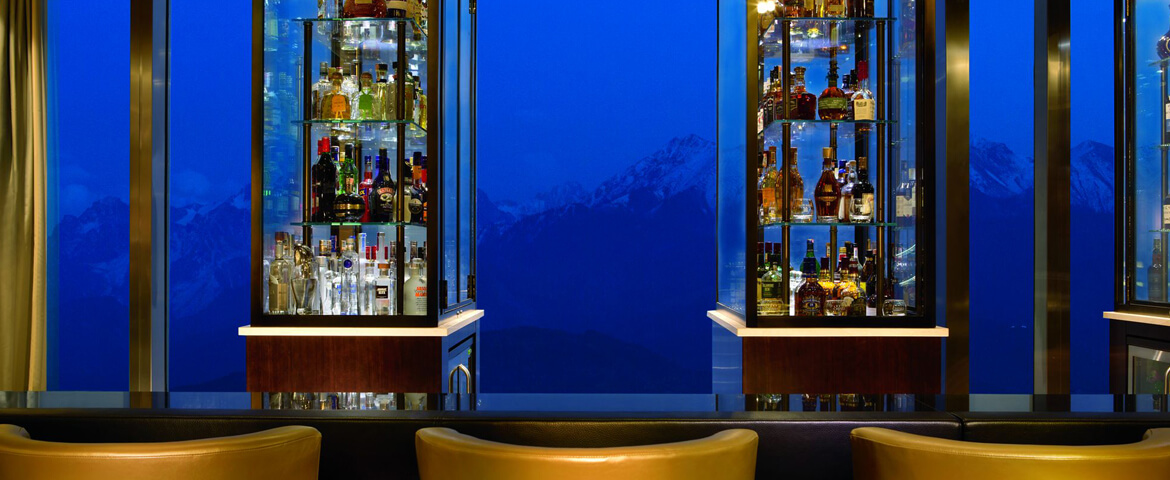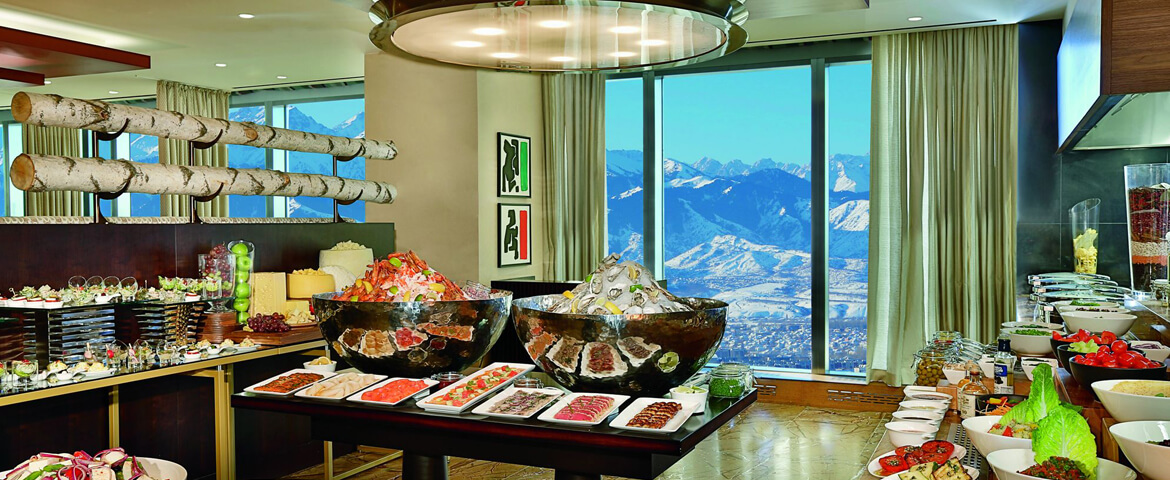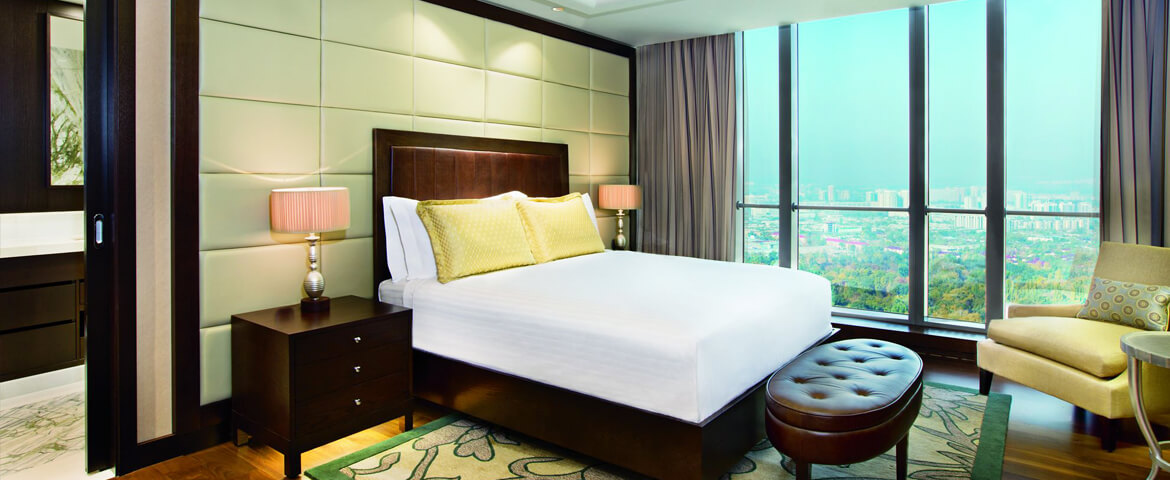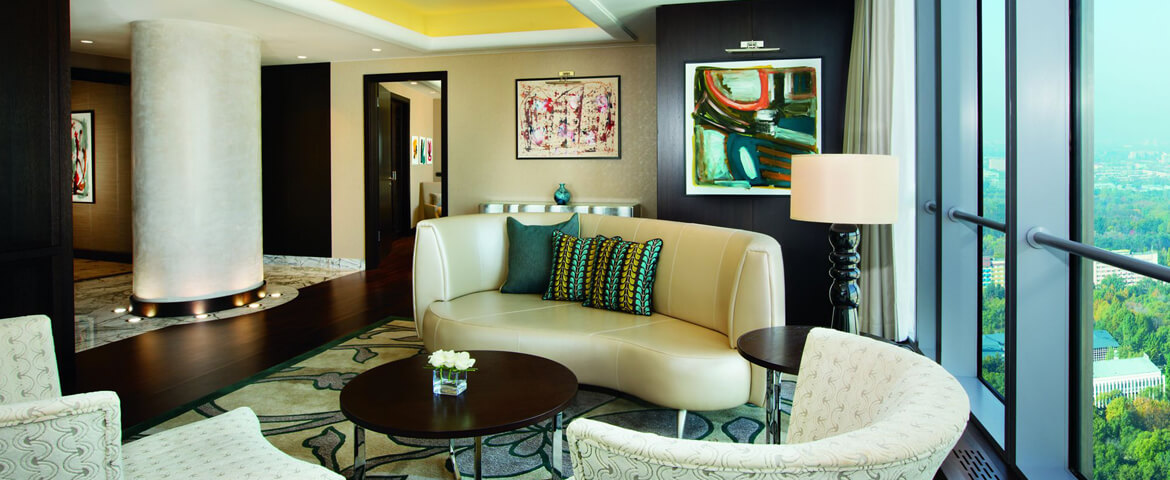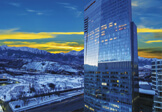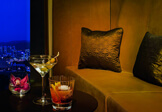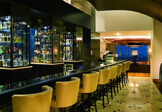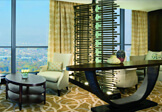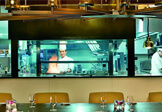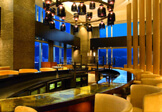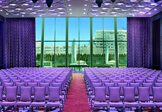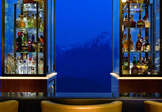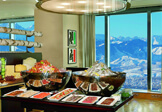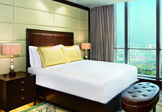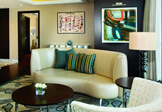 Welcome to The Ritz-Carlton Hotel Almaty
The Ritz Carlton Almaty is the first 5-star luxury hotel in the truest sense. Nestled in the footsteps of the Alatau Mountains in the Esentai Park Area, this 5-star hotel occupies floors from 20th to 30th in the Esentai Tower, the tallest building in Kazakhstan. Besides phenomenal cityscape views, the hotel offers exceptional service, spacious rooms, elegant suites, and the best culinary and spa experiences.
Hotel Ritz Carlton Almaty is one of Kazakhstan's most thoughtfully designed luxury hotels. It boasts 145 rooms, all spacious and tastefully designed. The options available include about 100 Deluxe rooms, 12 Executive Suites, 25 Club rooms, 7 Club Suites, and the most exquisite of all—The Ritz Carlton Suite.
The Club rooms and the Suites at Ritz Carlton Almaty are all about giving that extra edge to our guests. We welcome you with an assortment of complimentary services, private check-in and check-out, delicious luncheons and snacks, Wi-Fi services, reservations at the hotel's bar and restaurants, and more.
The Luxury hotel in Almaty is no less than a marvel, as it brings to life Kazakhstan's cultural ardour with its intricate and beautiful architectural design. Staying at Hotel Ritz Carlton Almaty is about basking in Kazakhstan's grandeur and glamour. After a long day spent skiing and exploring the city, there would be nothing more relaxing than cradling in the ambience of pure luxury that we await you with.
Rooms are like the windows to a hotel and every guest wants to have the best experience with regard to his accommodation at any hotel. The Ritz- Carlton is famous for spoiling its guests with their comfortable rooms with all modern technologies.
THE RITZ CARLTON
Food is something which is the highlight of any hotel and infact the reviews of the guests are usually based on the food, its quality and the variety served. The Ritz- Carlton is famous for the innovative and bold flavours that they serve in their restaurants. All their restaurants have a blend of international menu with flavours from Japanese, French and Italian cuisines. At the Ritz- Carlton, one can enjoy a delectable and relaxed setting for breakfast, business lunch or a romantic dinner with your loved one. And if you are the one who likes to party then head straight away to the Sky Bar and Lounge which is famous for its cocktails, sushi and the DJ minting out foot tapping music. One can also savour the exotic flavours from the kitchen of the famous chef Laurent Tourondel at the LT Grill, which has an open kitchen concept and the finest restaurant in the whole of Kazakhstan.
AWAKEN YOUR SENSES IN SIX SENSES SPA.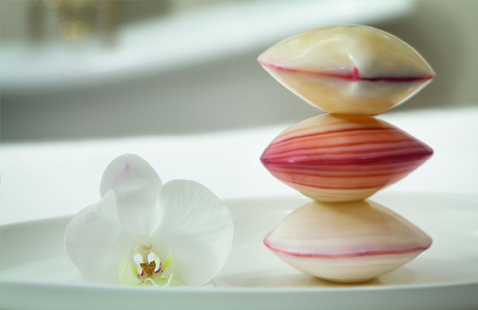 Relax and Rejuvenate your mind and souls at the Six Senses Spa opened on the 20th floor at The Ritz-Carlton. Opened in December 2013, the spa measuring 1500 sq. m is a heaven for everyone who are looking for that 'Me' time. It includes five treatment rooms in all overlooking the beautiful city of Almaty and where the guests can enjoy being pampered through various spa treatments, saunas, steam and can also enjoy fitness and wellness activities. The Six Sense Spa is a place which echoes fun and style and one can feel relaxed and serene at their sophisticated designed place where minute attention
has been given to all details. The Spa with its mood lighting and calming water fountain mirror provides the ideal place for your rejuvenating wellness journey. So, come and experience this and you won't be disappointed for sure.
AWAKEN YOUR SENSES IN SIX SENSES SPA.

If you are someone who likes to mix pleasure with work, or have come on a business tour to Almaty, there is something for you too at The Ritz-Carlton and which is the hotel pride. Welcome to the 788 sqm ballroom of the 5-star hotel which can be transformed into 5 separate halls with a spacious pre-function area of 376 sqm. It also has an open-air terrace, a separate entrance with a porch which is ideal for events and functions. They also offer a 4 boardroom style meeting rooms for some closed-door meetings or delicate functions. These rooms are ideally equipped with everything needed to host board meetings, presentations, business conferences.
Meeting rooms & Catering