TRAVEL ON YOUR MIND?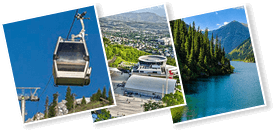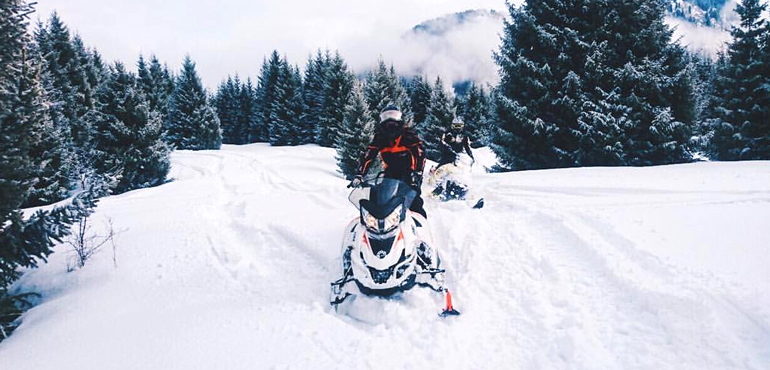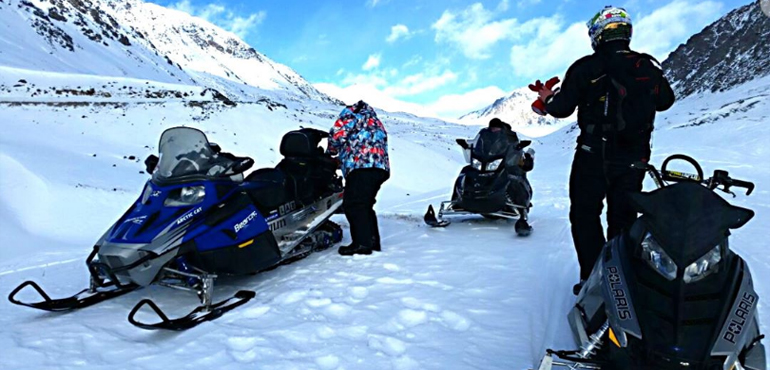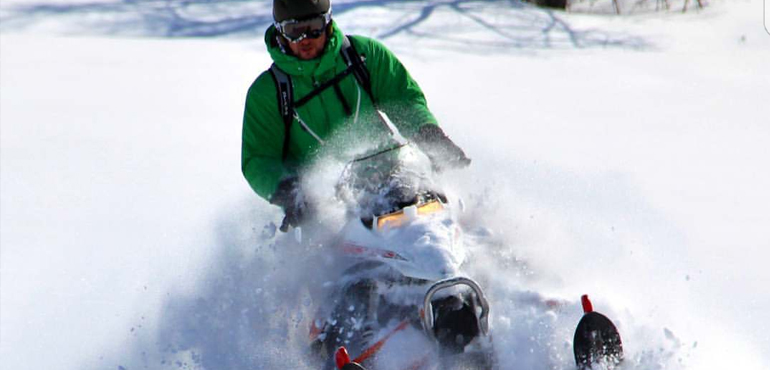 Imagine going down the snow in sub-zero temperatures and feeling the gush of ice cold winds on your face... yes you can enjoy this thrill and very conveniently in a snowmobile. What started as a casual recreational activity has turned into a serious hobby.
In some remote areas where the winters are only about snow, snowmobiling has become a major recreational winter sport with many people, young and old trying their hands at it.
During weekends, family and friends head out for tours in the mountains or go for a picnic and enjoy snowmobiling in heavy snow. The thrill of coming down a hill top cannot be explained and is beyond words, the excitement and adrenaline rush one experiences is out of this world. Snowmobiling is a thrilling sport which requires no prior experience and with professional trainers, anyone and everyone can try their hand at it.
So, when in Almaty do try the new kind of sport which gives you a major rush and is becoming a popular sport among both the tourists and locals.
Route No. 1 - Moonlight meadow
Starting point: Hotel Alpine Rose, duration 30-60 min. A beautiful sight. KZT/30 min, 30,000KZT/hour.
This route is ideal for any category – family, children, educational etc!
Route No.2 - Jungle experience
Starting point: Hotel Alpine Rose. The route goes through the forest and stony jungle, it is a very difficult, interesting tour filled with experiences!
Duration 60 minutes.
Route No.3 - Space
A trip all the way till the space base by road via the border post, above Big Almaty Lake. Most beautiful sights along the way.
Duration: 60-80 min.
Route No .4 - Lake
Starting point: Hotel Alpine Rose. The route goes above Big Almaty Lake, on non-vehicle roads, duration 4-7 hours (depends on avalanches and level of training of participants as well as on thickness of snow cover).
Most beautiful sights, we might spot wild animals (wild goats, wolves, foxes, snowsocks). It is a unique unforgettable trip for the chosen ones! Very few have visited those places in summer and even fewer – in winters!
Route No .5 - Kaskelen
Start from Kaskelen route, duration 4 to 7 hours, the route goes along the foothills till mountains and trees. We might spot wild animals (wolf, roe deer, wild boar, fox, hare). It is a very interesting route for medium level of training.
Route No .6 - Issyk
Start from outskirts of Issyk, the route goes along the foothills in the Ile-Alatau National Park. We might spot wild animals (roe deer, wolf, fox, wild boar, red deer). For medium to high level of training.
Duration 3-8 hours. Most beautiful sights.
Route No .7 - Tekeli Baldyrgan
Start from Tekeli. The duration is 5-9 hours (possible night stay in the mountains), most beautiful sights, wild animals in their natural habitat! This route is for trained riders, level of training higher than medium.

In addition, any route in any direction as per client's desire.
The price is calculated on the basis of number of participants and number of days as well as the complexity of the route.
Availability of own snowmobiles, mode of transportation and place of stay – all these factors contribute to the final price.
We are ready to design any route of any complexity!